17
07
2008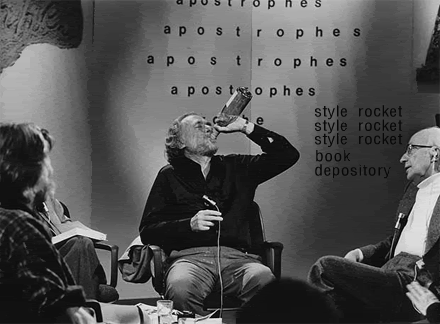 If he were alive, Hank would most definitely be a guest speaker at the Depository.
Everyone likes books, but there are a chosen few who like books. We want to broaden the horizons of the Style Rocket friends and family by offering many unique books you may not necessarily find at your local book shop. We're talking some great reads, anything from Tattoo designs, to Hot Rods, to classic Men's Pulp Magazines, to Graffiti, to Stickers, to fine art, Pop Culture, and beyond. We're also going to be offering up the latest alternative magazines, that will add to the already great selection of books in the Depository. We're giving you the whole experience here at Style Rocket. Whether you need fashion forward clothing, skin care, footwear, books, or magazines, Style Rocket has it. We're making it easy for you people, you don't have to leave the comfort of your couch, bed, cardboard box, or shower to get yourself some fashion, culture, and whatever else you need.
Check out the Style Rocket Book Depository here.
"Joan of Arc had style. Jesus had style."
-Charles Bukowski